! Nedanstående rad gör att texten efter CONTENT hamnar som förklarande text hos sökmotor vid sökning.> <! Nedanstående rad gör att orden efter CONTENT används av sökmotor vid sökning.>
S*Tufvans Turkisk Van & Turkisk Angora
Leif Andersson & Anette Hansson
Uppfödare certifierade av SVERAK - Aktiva i rasringen Föreningen Vangoran
Godkända som uppfödare av Länsstyrelsen
---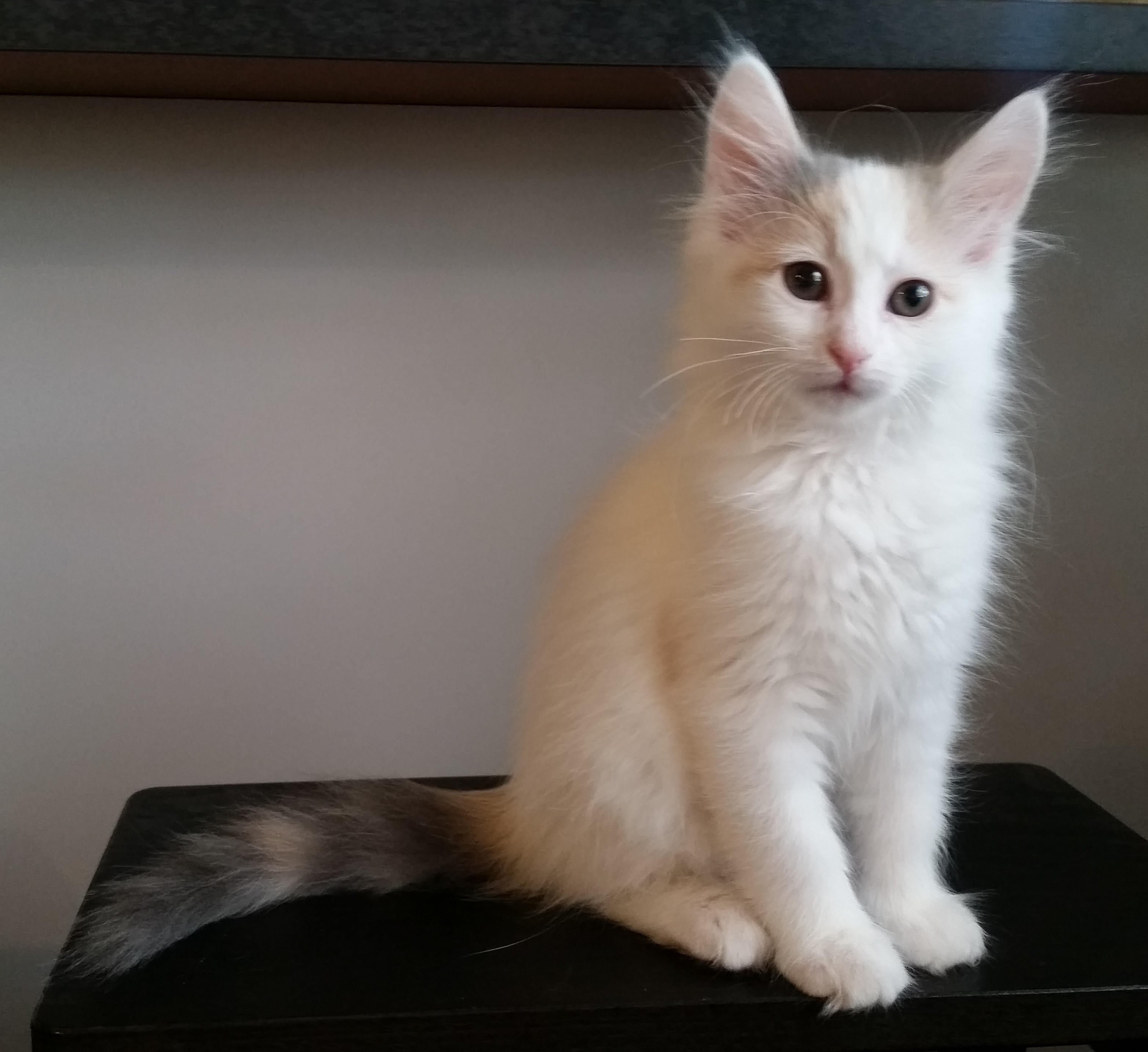 S*Tufvans turkisk van & turkisk angora finns i vårt hem i Lomma, beläget mellan Malmö och Lund i Skåne. Vi är aktiva medlemmar i Vangoran - rasring för turkisk van och turkisk angora. Surfa gärna runt på våra sidor och lämna även ett tassavtryck i vår gästbok!

Du får inte kopiera bilder eller annan information utan vår tillåtelse, men däremot gärna länka till vår sida. Var vänlig och meddela oss i så fall genom ett e-mail till S*Tufvans. Använd gärna vår banner som du finner längst ned på denna sida.

Senaste nytt
Vanilla fick en kull med 6 underbara Turkisk Van kattungar 2020-08-09, se även under länk "Kattungar" ovan. Information och bilder kommer att läggas ut i vår Facebook-grupp, "S*Tufvans Turkish Van & Turkish Angora".
In English
S*Tufvans turkish van is located in Lomma, two miles from Malmö, in the soutern part of Sweden. For the time being all information in this homepage is in Swedish, please look out for the English version. In the meantime you are welcome to look at our pictures and of course you are always welcome to contact us S*Tufvans.
You may not copy pictures or other information without our permission, but you are very welcome to link to our site. Please give us notice if you do so, by sending an email to S*Tufvans. If you want to use our banners, you'll find them at the end of this page.

Latest news
Vanilla got a litter of 6 lovely Turkish Van kittens on 2020-08-09. You find some pictures using the link "Kattungar" above. Information and pictures will also be presented in our Facebook-group, "S*Tufvans Turkish Van & Turkish Angora".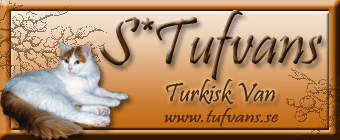 S*Tufvans Turkish Van banner - designed by Mette Bechmann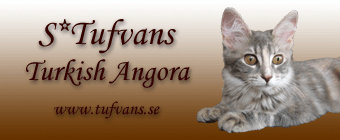 S*Tufvans Turkish Angora banner - designed by Anette Hansson